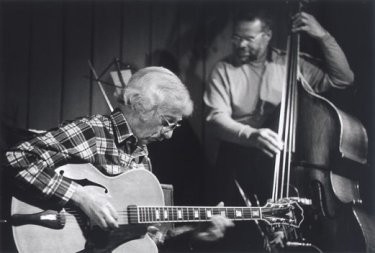 Cal Collins
g, 1933-2001 US, Jackson County, Indiana
Musician of Jazz
A.k.a. Calvin Collins.
American jazz guitarist. Played with : Marshall Royal, Rosemary Clooney, Monty Budwig, Jeff Hamilton, Herb Ellis, Ray Brown, Buddy Tate, Nat Pierce and many others. Born : May 05, 1933 in Medora, Indiana. Died : August 27, 2001 in Dillsboro, Indiana.