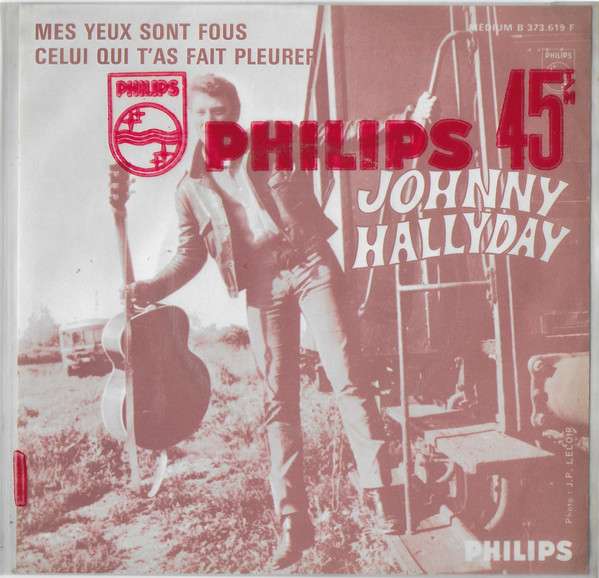 Single FR 1965 on Philips label
Rock and Pop (Ballad, Chanson, Yé-Yé)
Distributed in picture sleeve, with Philips outer plastic sleeve with red print. CAT# on labels : B373.619F CAT# on sleeve : B 373.619 F Made in France "avec accompagnement orchestral" French adaptation : A) of "I Must Be Seing Things" (1965), popularized by Gene Pitney. B) of "Bolt Of Love", by Eddie Kilroy & Dianne Kilroy. No date on vinyl or sleeve.