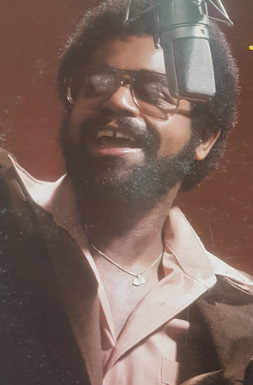 José Mangual Jr.
perc, voc, bgo, *1948 US, East Harlem
Singer / Musician / Arranger of Latin
American percussionist, vocalist, arranger, songwriter and band leader, born January 1948 in Spanish Harlem, New York City, USA. Son of the innovative and pioneering bongo musician of the Machito And His Orchestra's Jose Mangual. Brother of the percussionist Luis Mangual. Also known worldwide as Buyú, José Jr. was born and raised in East Harlem, the Spanish Quarter of New York City known as "El Barrio". By the age of fifteen, José Jr. was already playing in local groups. Mangual Jr. showed his talent as a composer, author, and lead vocalist with Willie Colón's orchestra. His skills as a percussionist and musical director were sought out by many including Juan Luis Guerra, Rubén Blades, Herb Alpert, Dizzy Gillespie, David Byrne, Celia Cruz, Ramon Orlando, Mario Bauza, Mongo Santamaria, Fania All Stars, Junior Gonzalez, Ismael Miranda and Louie Ramirez. Mangual's musical credits are varied. His Discography includes releases such as "Pa Bailar y Gozar", "Que lo Diga el Tiempo", "Sonero Con Clase", "No Se Tu", and many others.