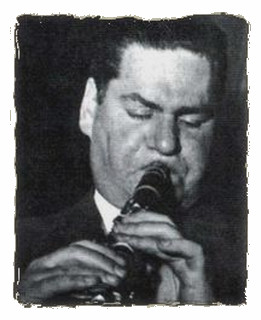 Rod Cless
cl, 1907-1944 US, Lenox, Iowa
Musician of Jazz
A.k.a. George Roderick Cless.
American jazz clarinetist. Played with many jazzist as : Frank Quartell, Louis Panico, Muggsy Spanier, Art Hodes, Marty Marsala, Ed Farley, George Brunies, Wild Bill Davidson, Bobby Hackett, Max Kaminsky. Born : May 20, 1907 in Lenox, Iowa. Died : December 08, 1944 in New York City, New York.