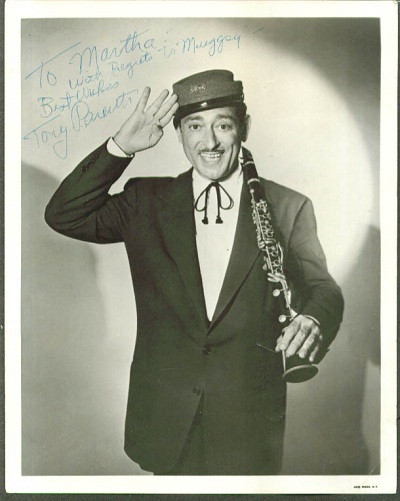 Tony Parenti
cl, 1900-1972 US
Musician / Composer of Jazz
A.k.a. Anthony Parenti.
American jazz clarinetist, saxophonist (alto & baritone) and composer. Born : August 06, 1900 in New Orleans, Louisiana. Died : April 17, 1972 in New York City, New York. Worked with : Papa Jack Laine, Johnny Dedroit, Nick LaRocca, Benny Goodman, Fred Rich, Muggsy Spanier (& others), and in his own bands.