World Region Aggregation
Countries grouped in continents and regions.

ArtistInfo App
ArtistInfo for iOS and ArtistInfo for Mac are presenting musicians, composers and producers that are envolved in the musical work that you are listening to in Apple Music, iTunes, or Spotify. Discover new music via the network among artists. Manage your favorite musicians and albums via iCloud and share recommendations with your friends via email, AirDrop, or Social Media.

ArtistInfo for Mac, iPad, and iPhone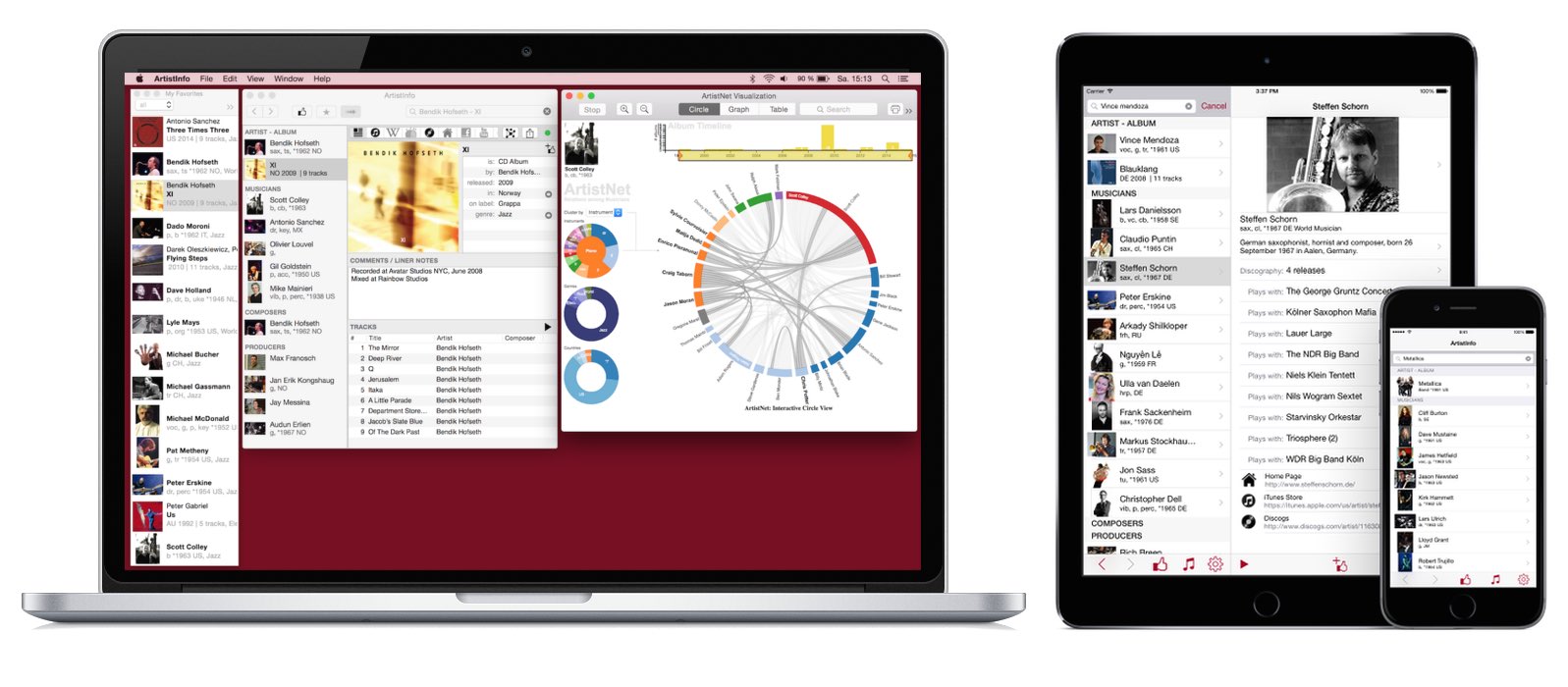 ---